The first few wildflowers we saw were fairly ordinary, and easy to overlook because they are pretty common. But they still are pretty! Bluet, violet, green and gold, trout lilies.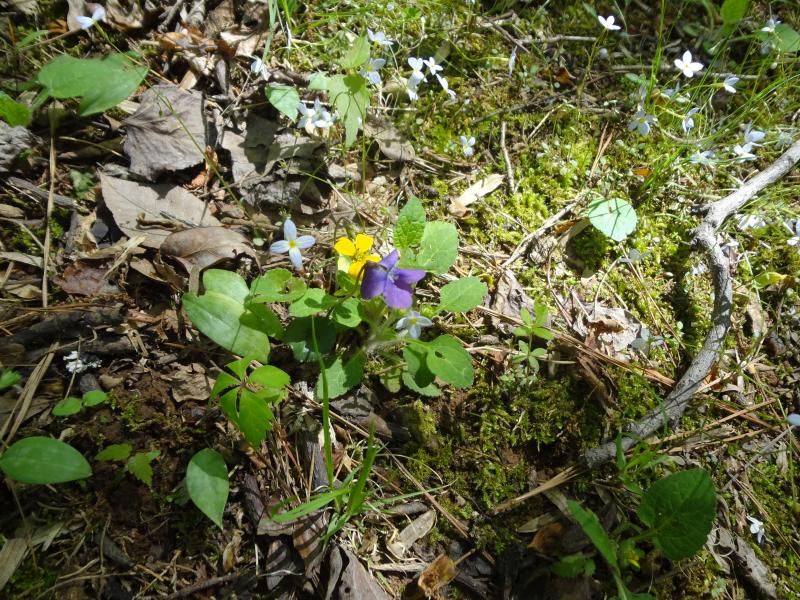 Rattlesnake orchid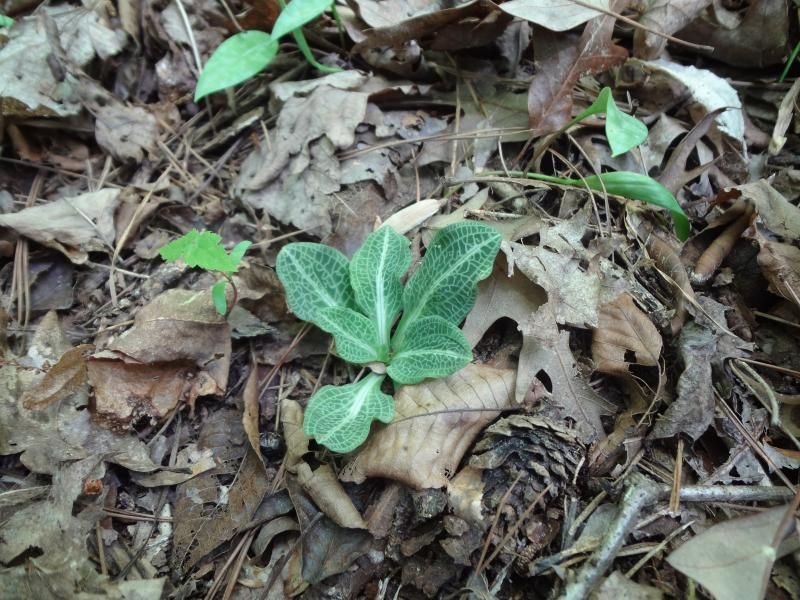 Fairy wand or Devil's Bit (Chamaelirium luteum)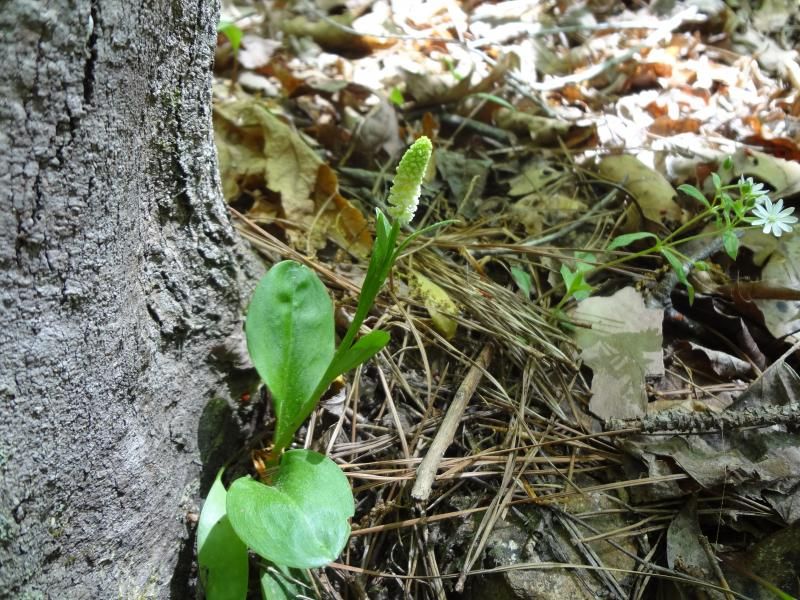 Horse Chestnuts are blooming kind of late. It's been a weird spring. One of the leaves has a sad face.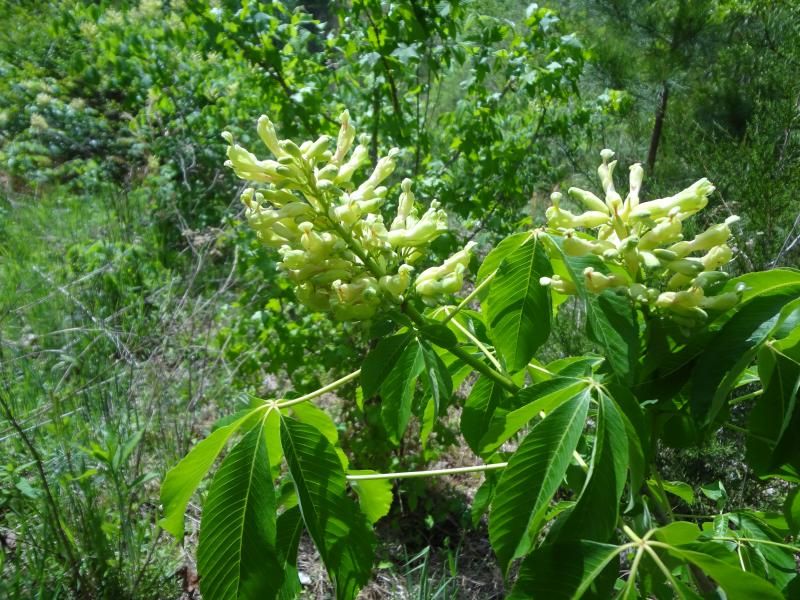 Then we went down by the old dam. This contained the city of Durham's water supply until 1927.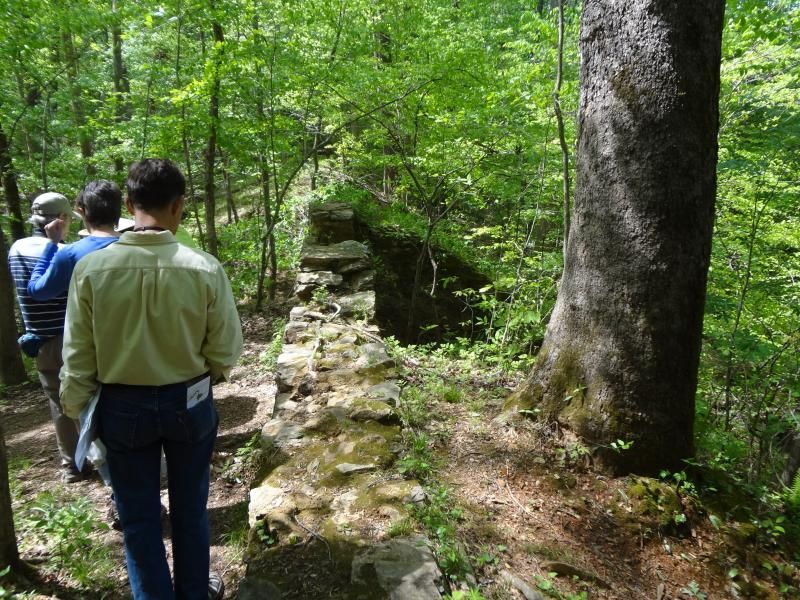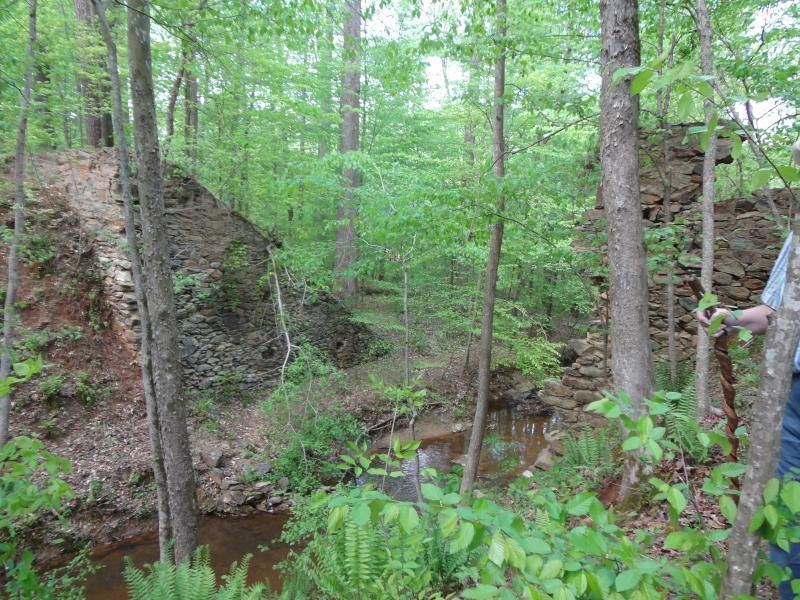 Someone explained this cool tower thing to me, it was like a sluice and water went up in it and really I have no idea what it was for. It now has a lovely and luxuriant growth of poison ivy all over it.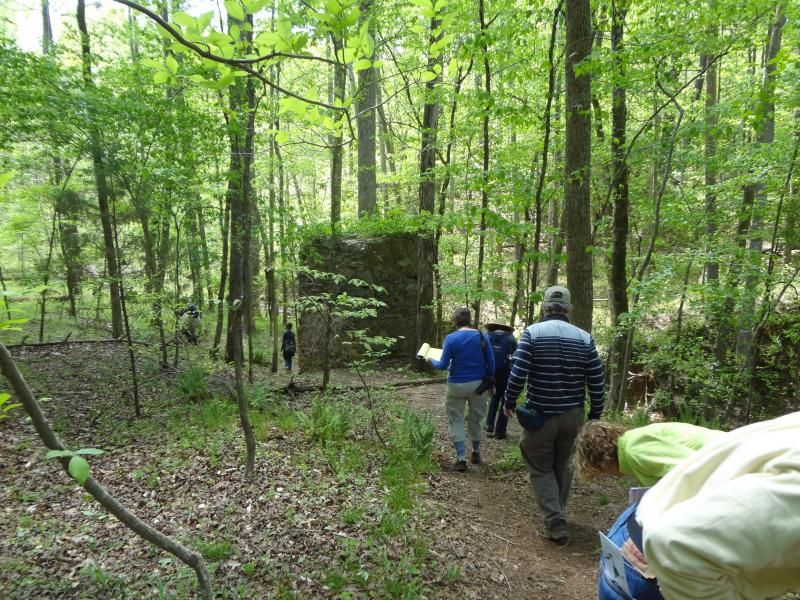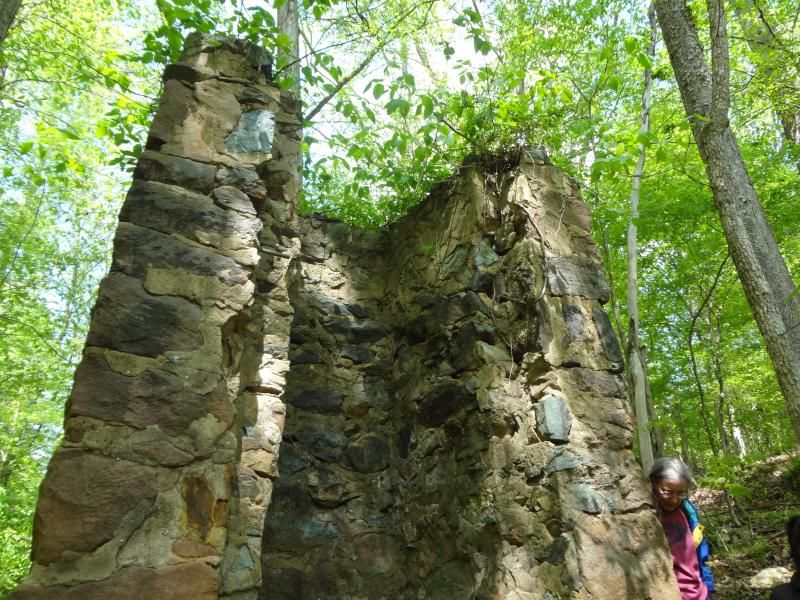 There were lots of spring beauties, sweet cicely, and rather unspectacular native buttercups and forget-me-nots growing around its base.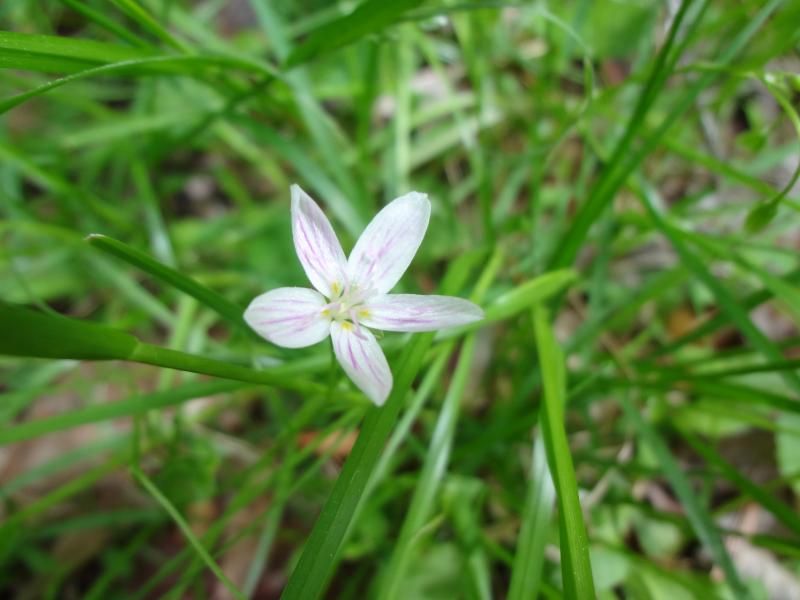 Further up the path was this cool thing which supposedly has some valves down in its depths.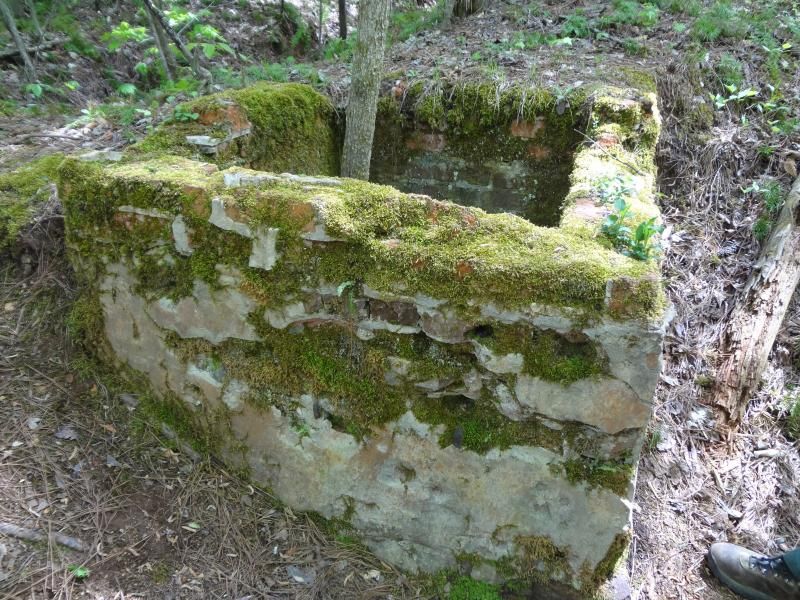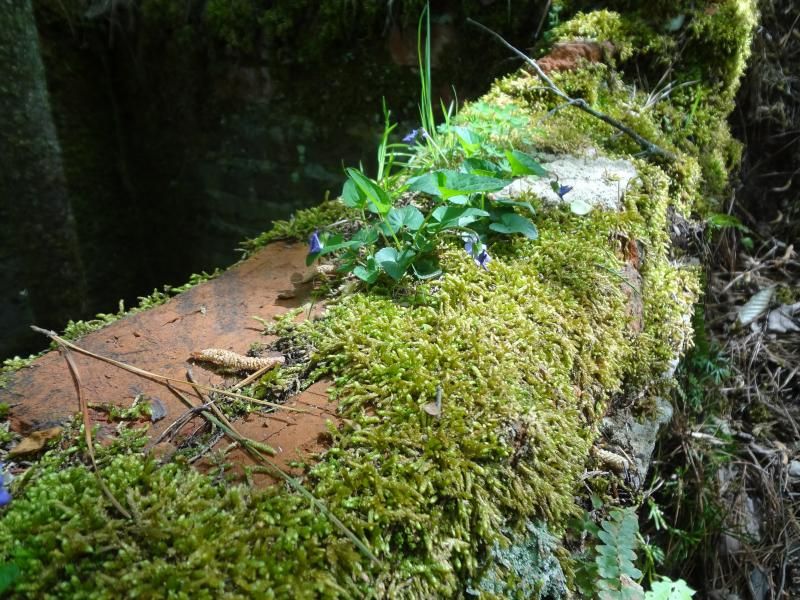 Here's Asarum candensis in bloom; none of the other wild gingers were blooming, which is odd but presumably because again, weird spring.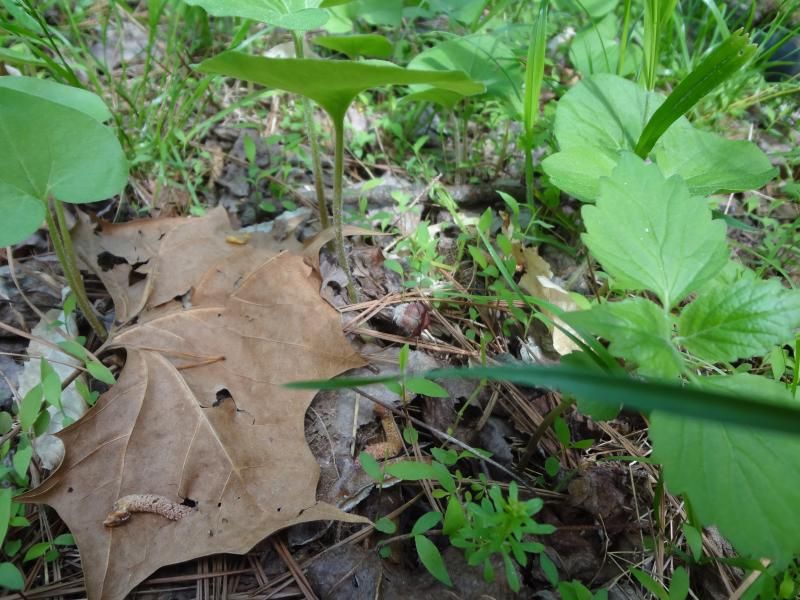 I like to take photos of curly ferns. I took a lot but am restraining myself from posting them all.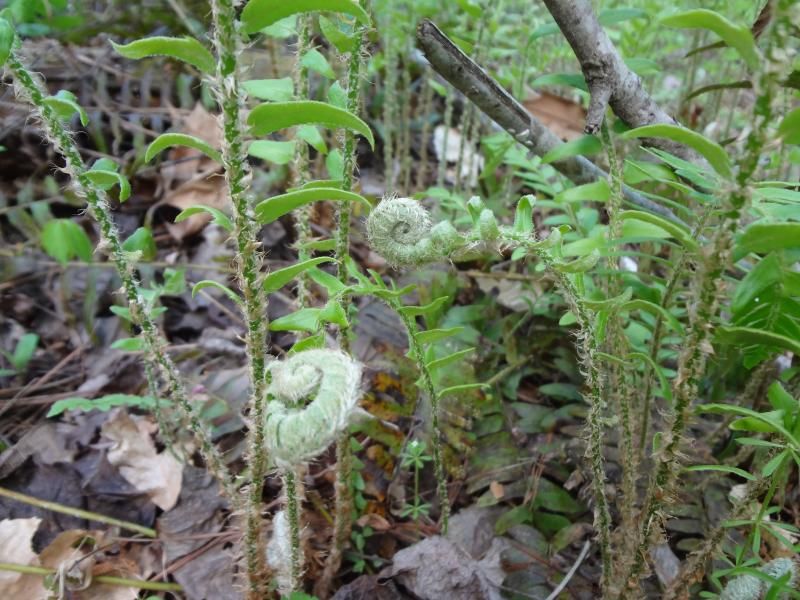 ferns, and lycopodium, and mosses. Pretty cool.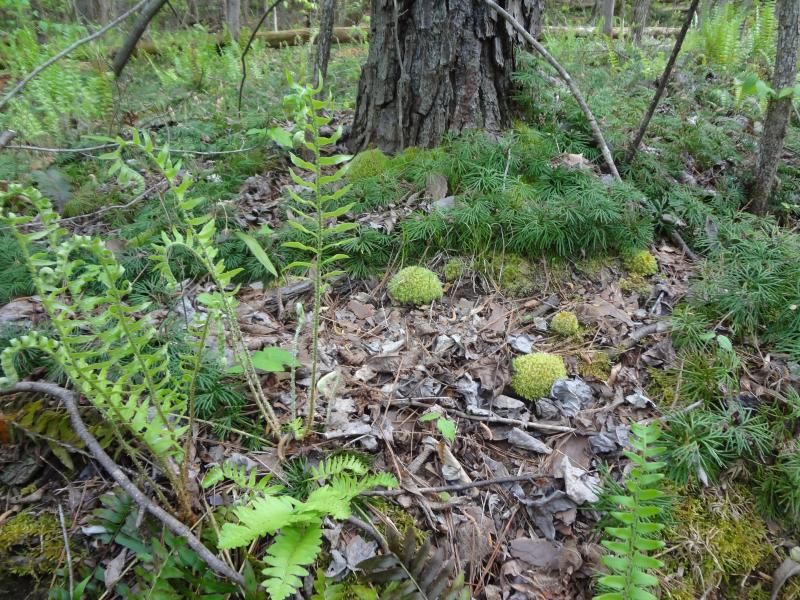 Trout lilies. Just missed the bloom. One of them has a little fruit, though!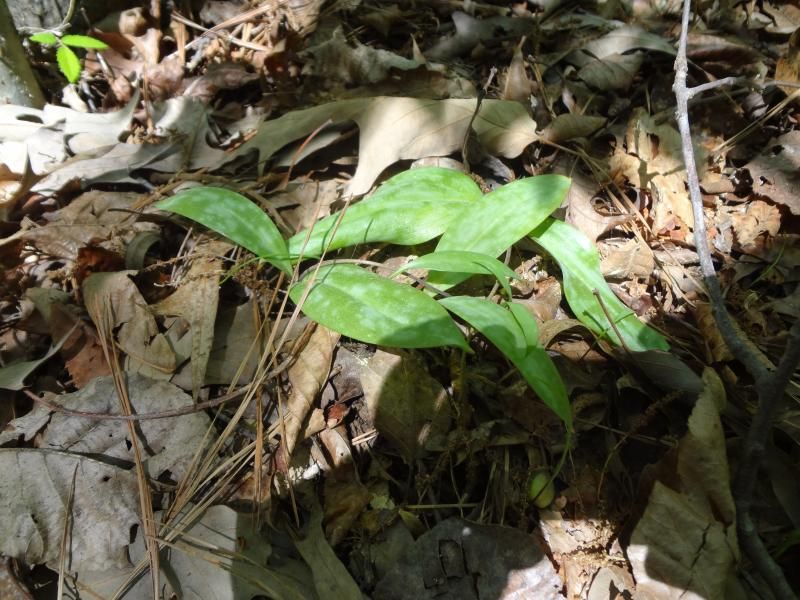 Jack in the pulpit! Super exciting!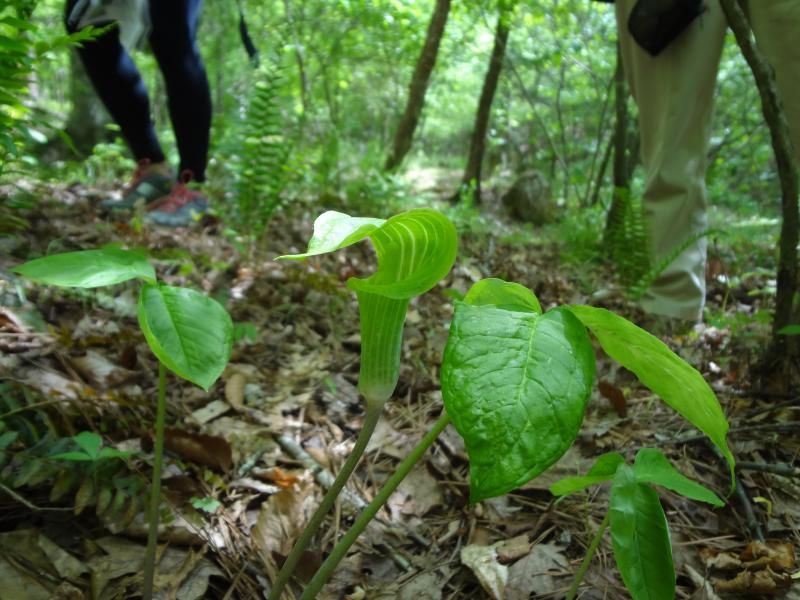 And then HOLY CRAP we walked down to a little creek and saw these unbelievable things that I would never have thought were native wild flowers. I expect my wildflowers to be sort of small and not terribly showy. I have never before seen wild Atamasco lilies and they are gorgeous!
(I didn't pick it, I'm just holding the flower up, because they're kinda floppy)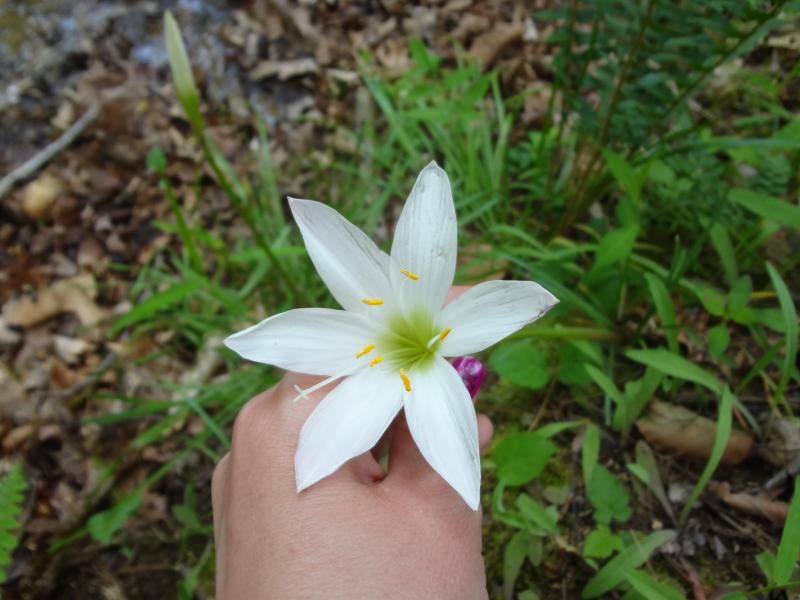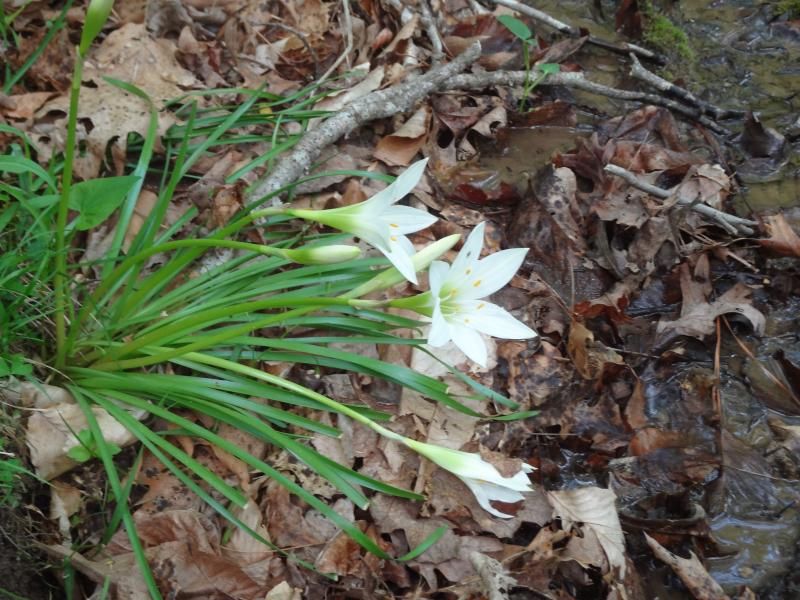 And then I found another jack in the pulpit that was ALSO really cool, maybe even cooler than the first one because it has purple on it and we all know how I feel about purple.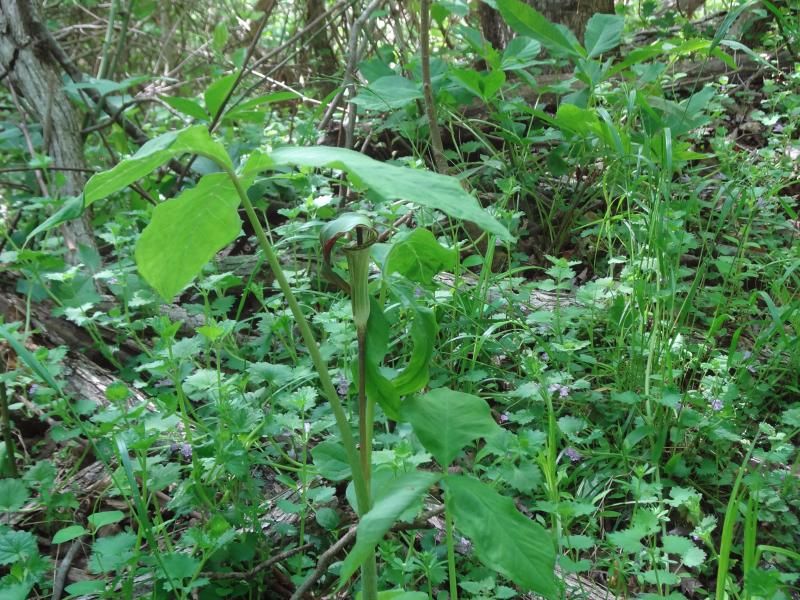 native buttercups that are actually kind of showy: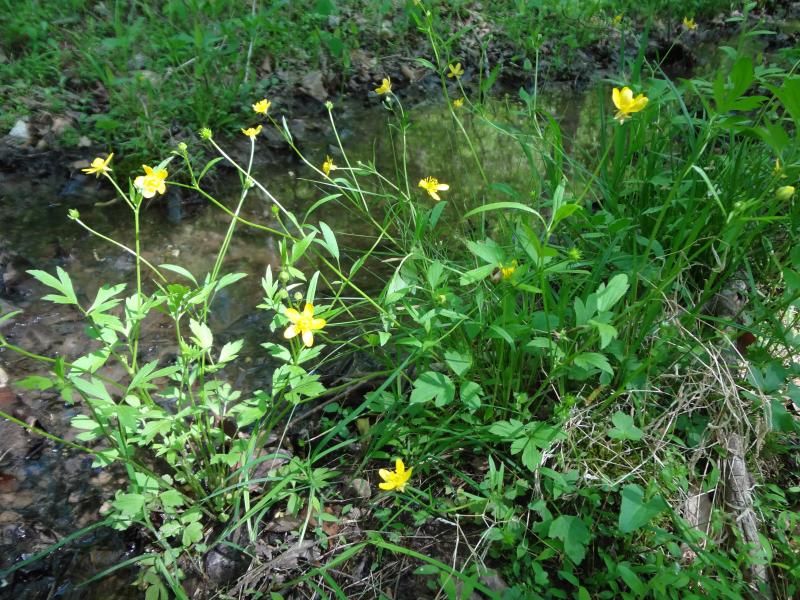 Pinkster azalea which planted itsself in a very scenic spot; well done, azalea: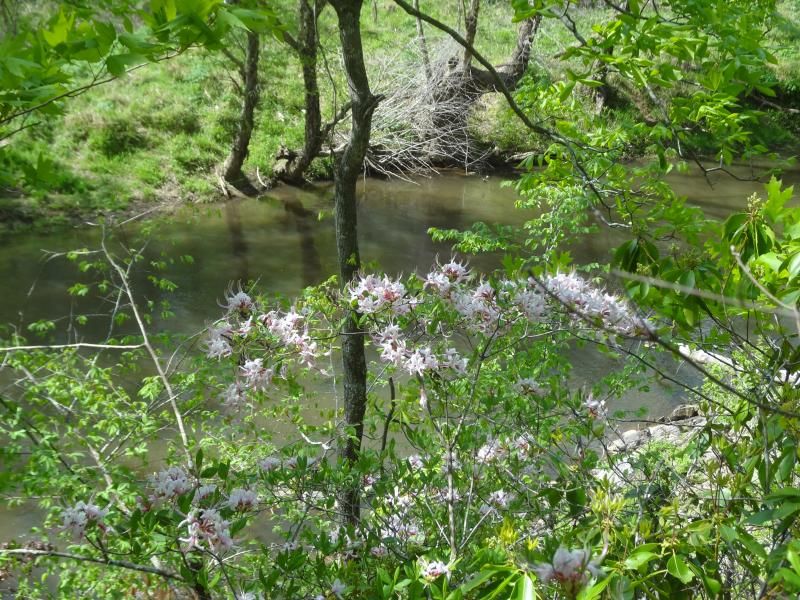 the picturesque Eno river: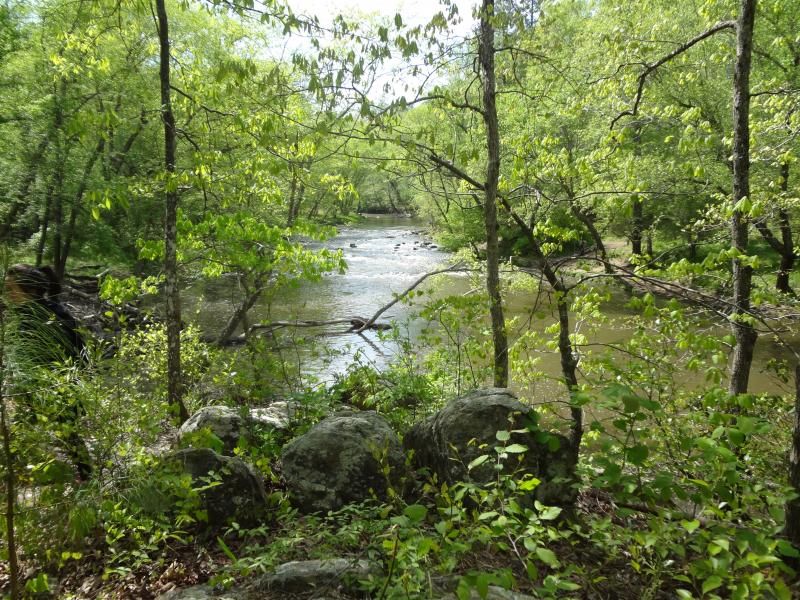 The walls of the old pump station (and some random kid)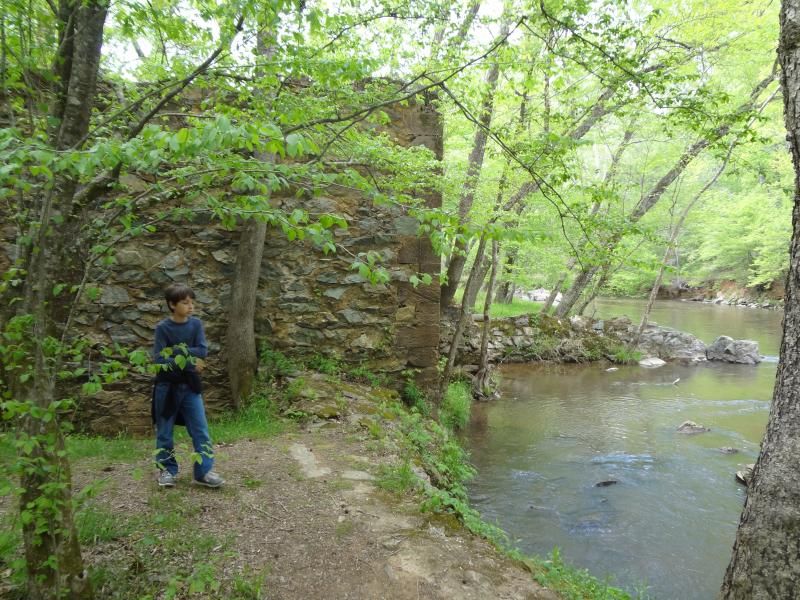 The scenic interior of the old pump station: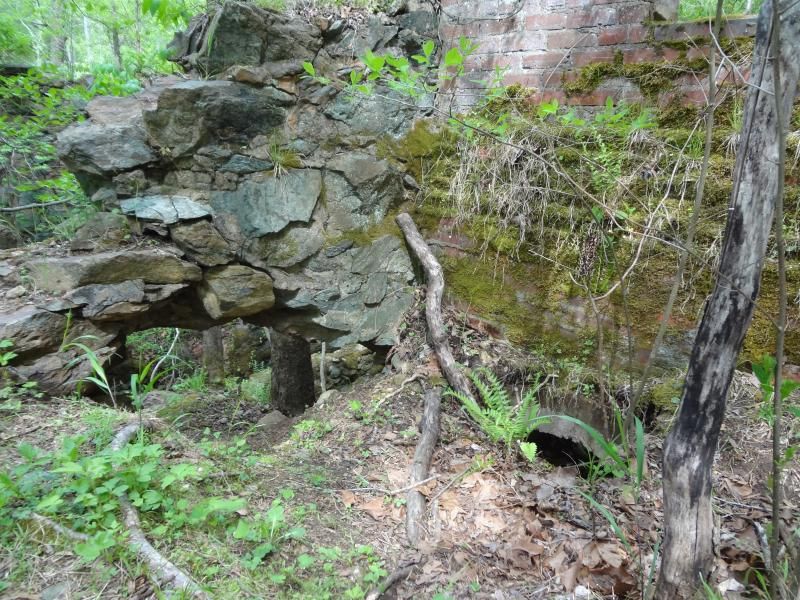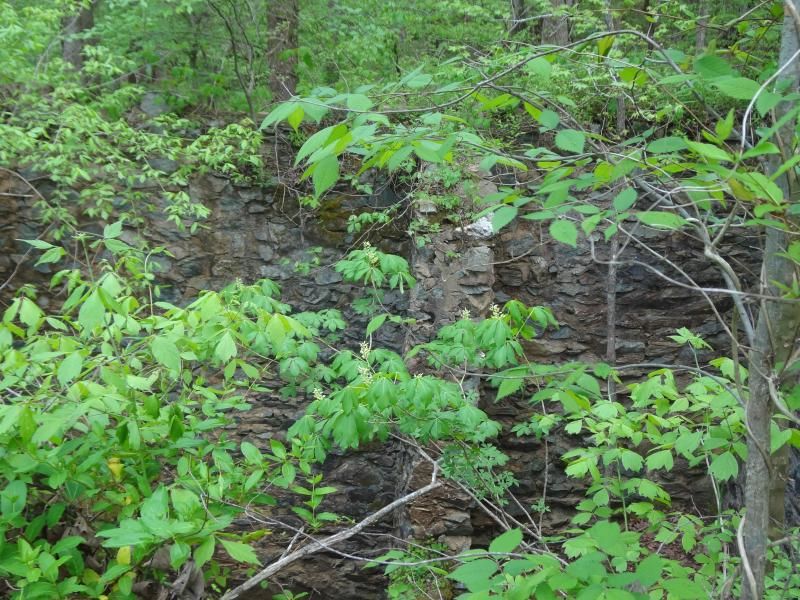 Not that you can really see it, but the pebbles embedded in the door step here say "1907"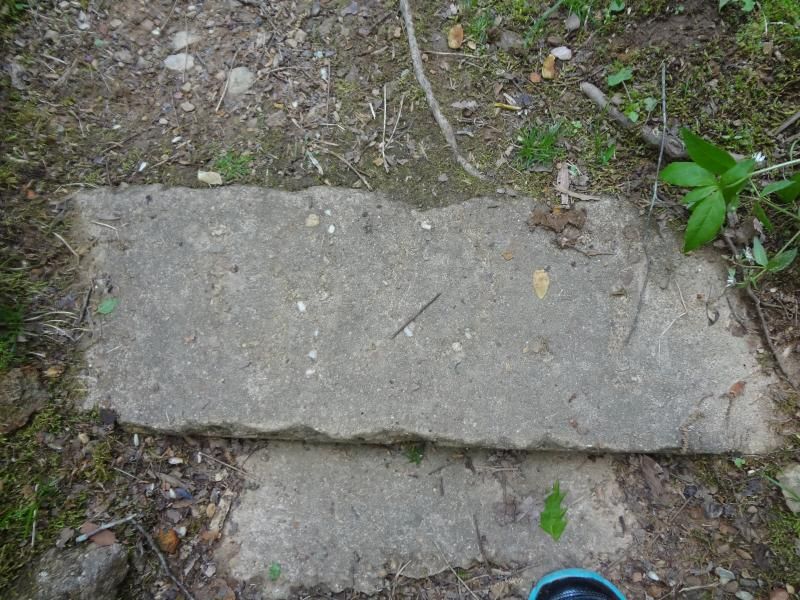 I'm sure that a pipe went through here but I like to think that the station had charming round windows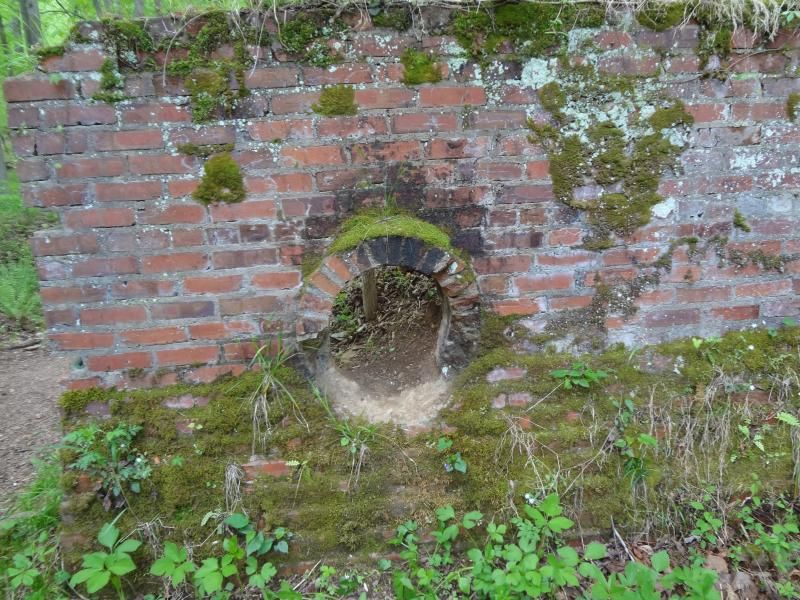 Going back up the path, more azaleas (and supposedly somebody found some cancerroot but I didn't see it and I even went back and looked for it a few days later )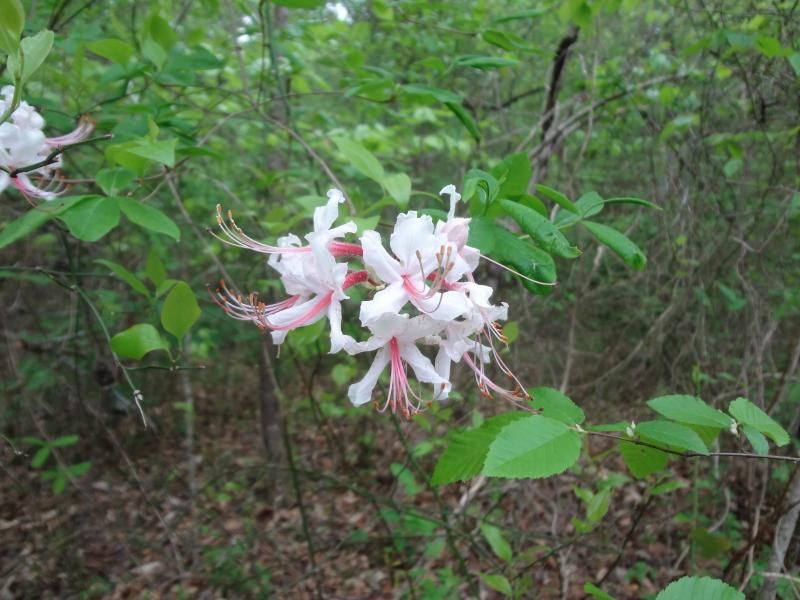 Now we're on the other side of the dam: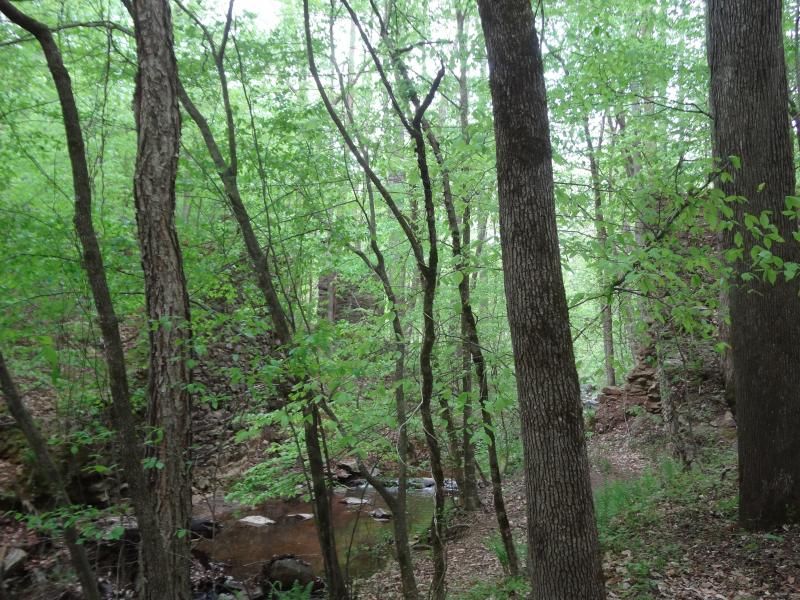 Overflow pond and spillway: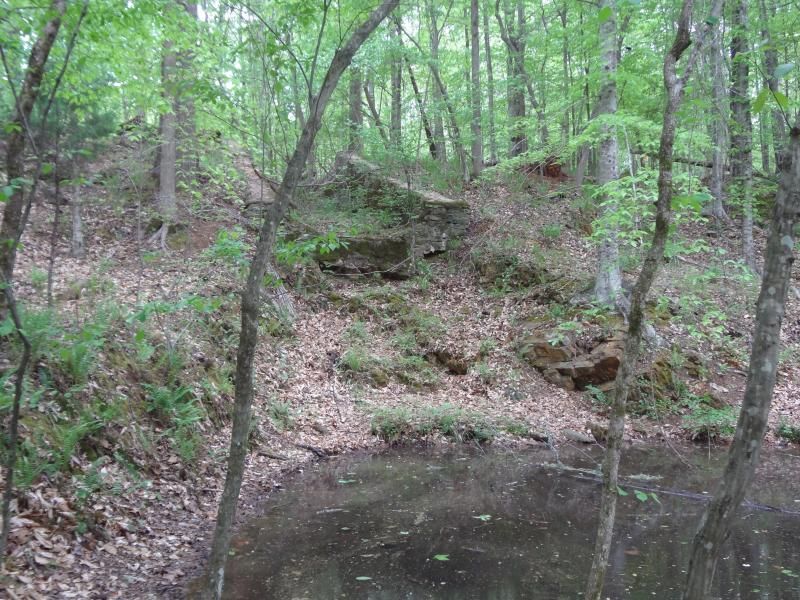 Southern lady fern: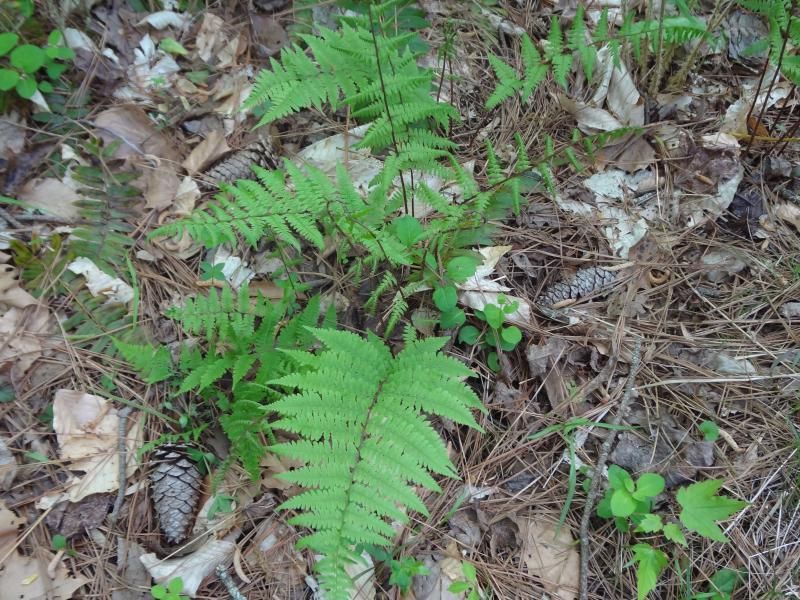 Now we're going off the path to look for something really cool!
Here's some tiarella but that's not it: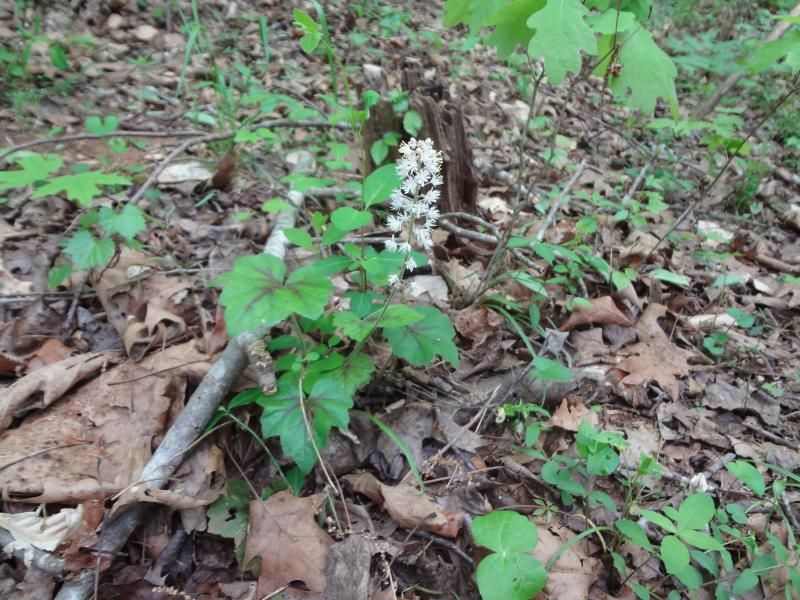 I completely forgot what this is, if you know, tell me, OK?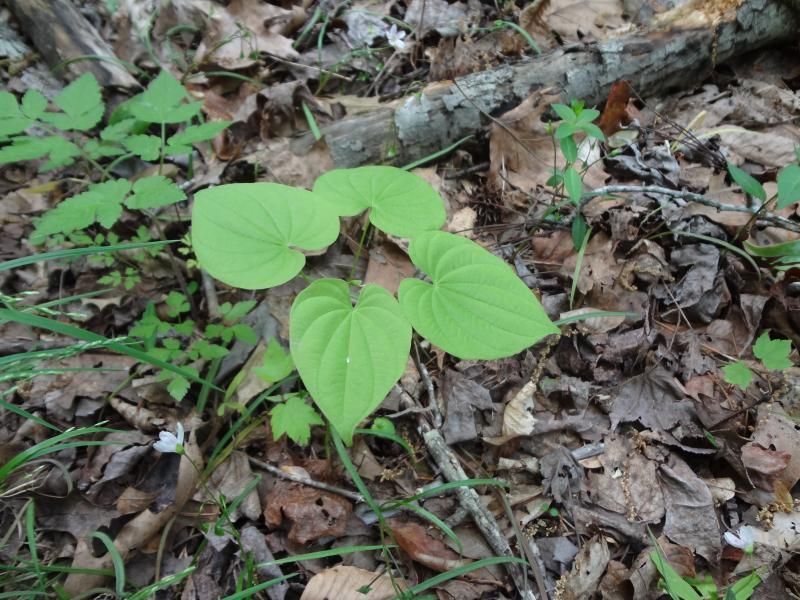 Thalictrum: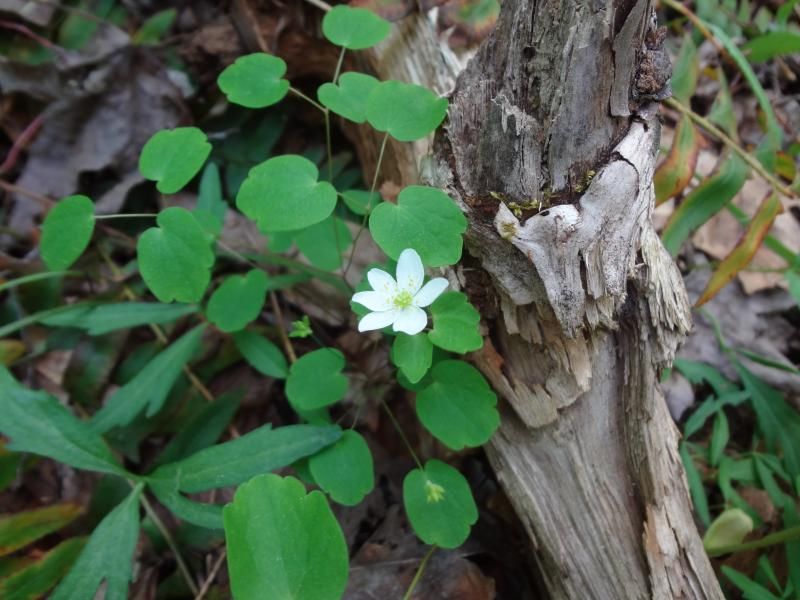 Native chickweed and some kind of hepatica:
OMG! THERE IT IS!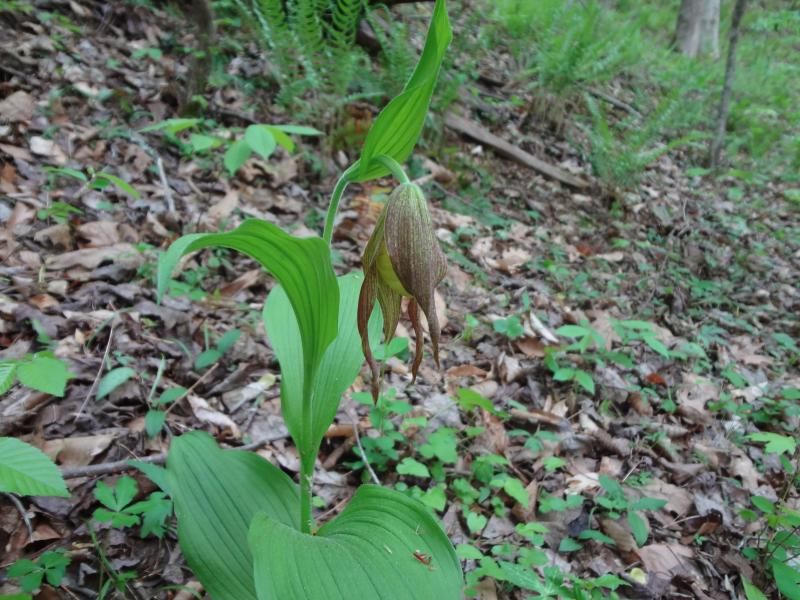 Once again, messing with my preconceived notions of native wildflowers, lady slipper orchids! About knee high and neon yellow!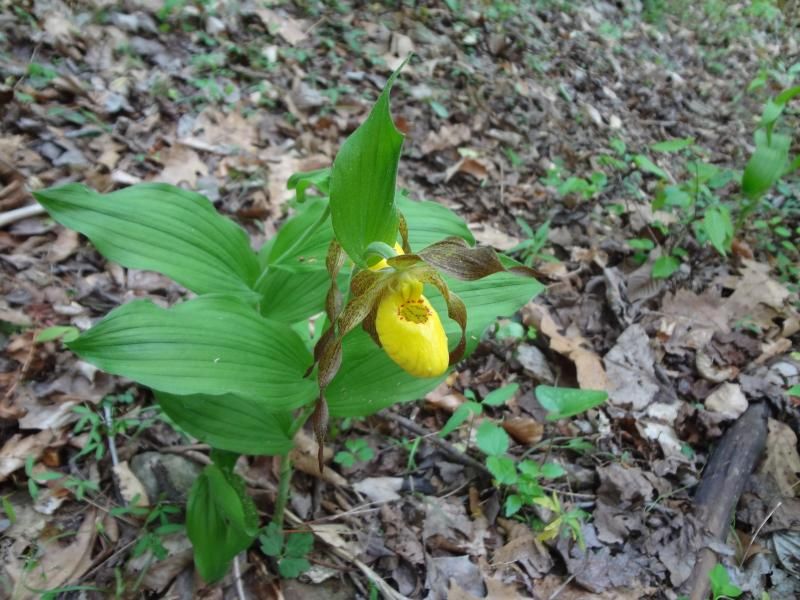 Stupid camera could not figure out how to focus on them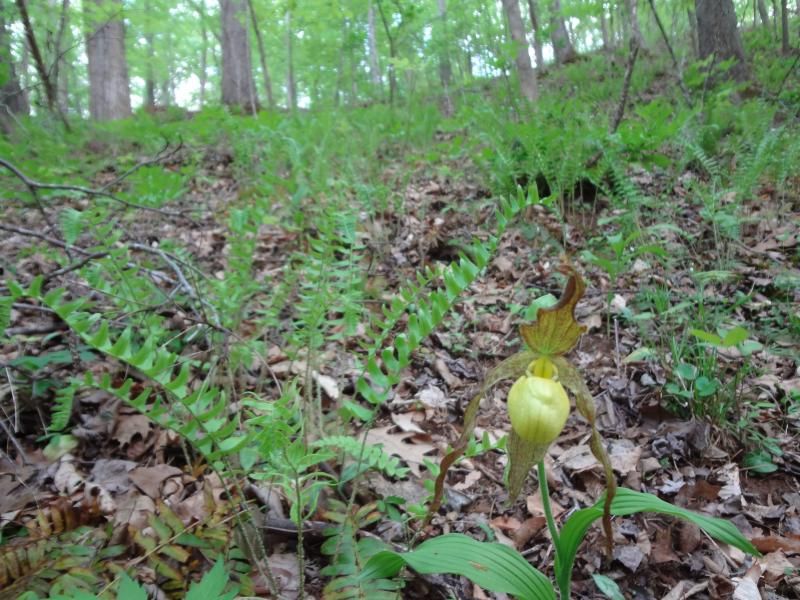 this turned out kinda cool though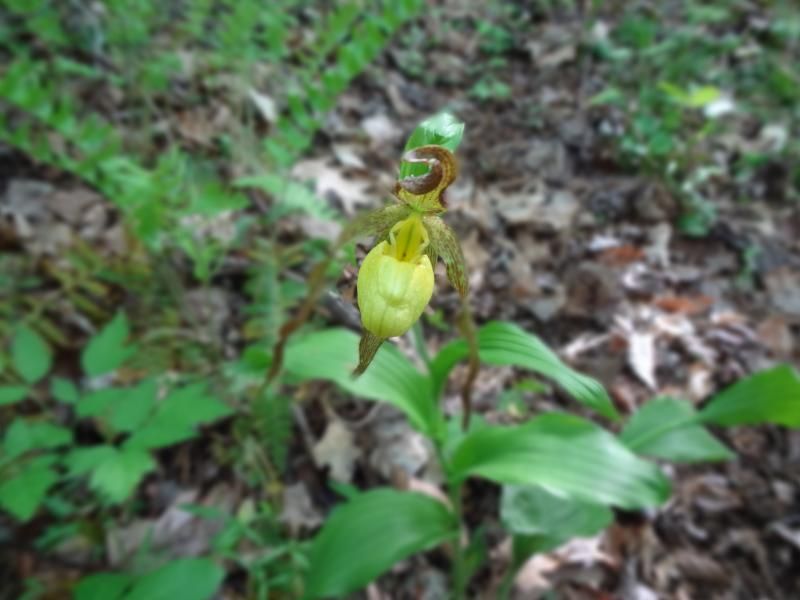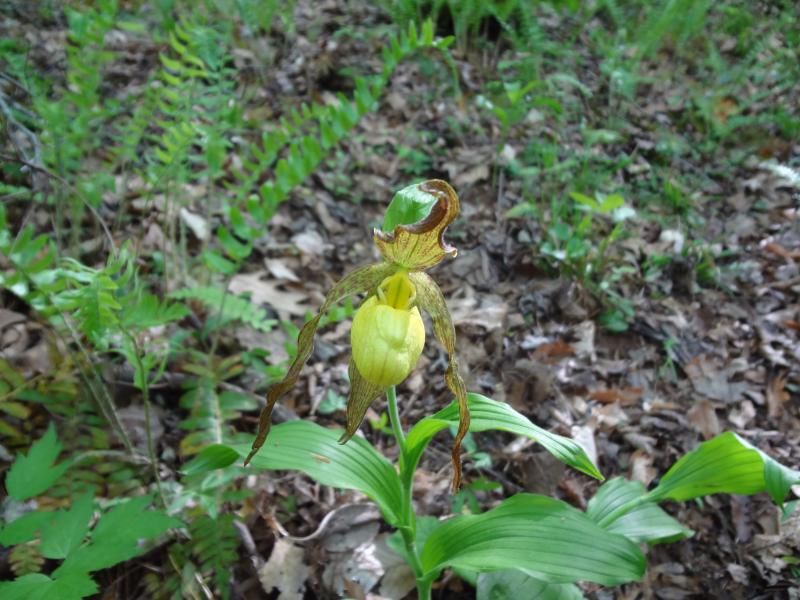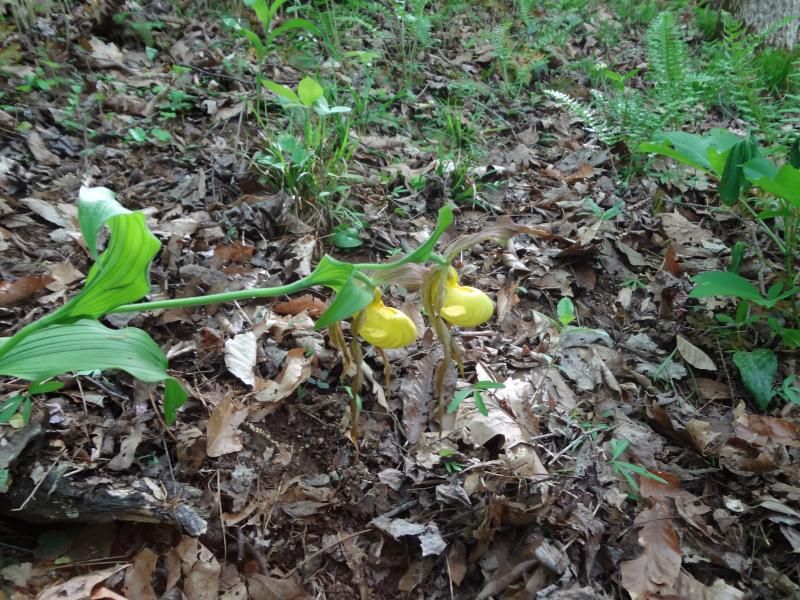 We had to regretfully tell the colony good bye, but more treasures lay ahead
Like an early-blooming trillium!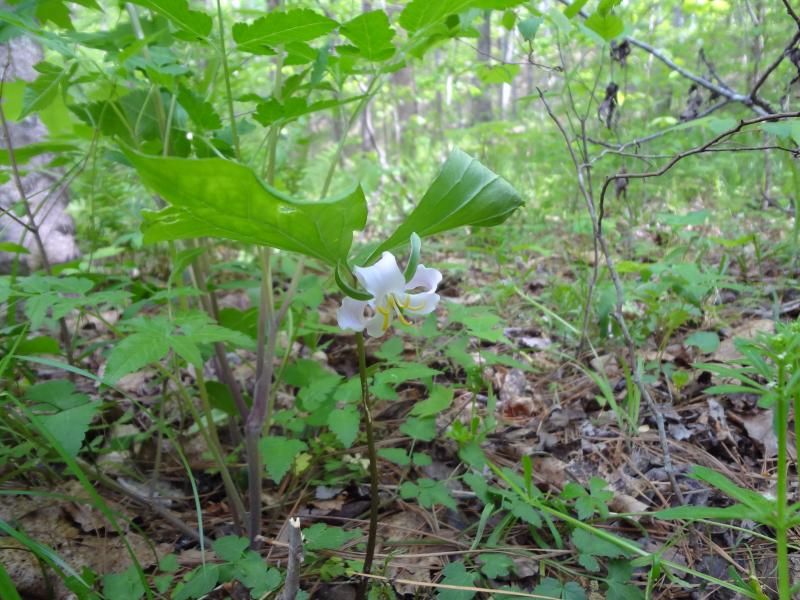 native geranium with a bonus insect: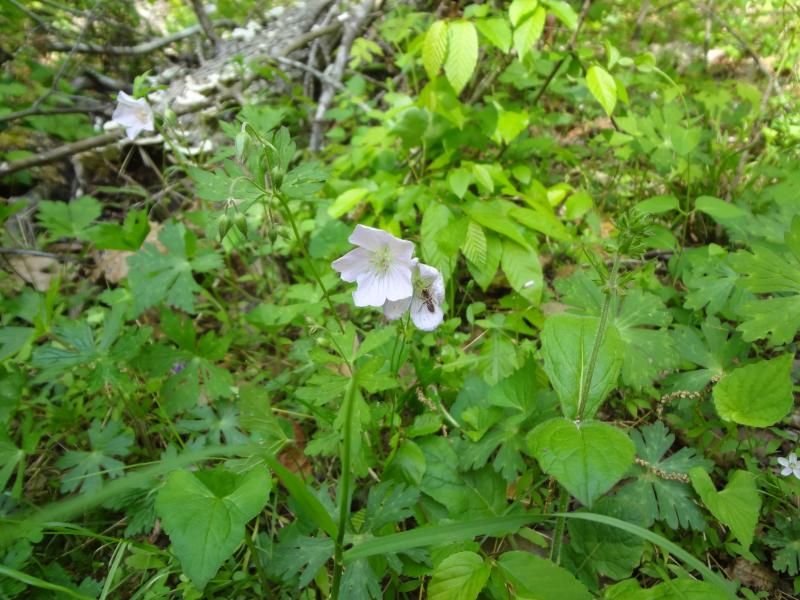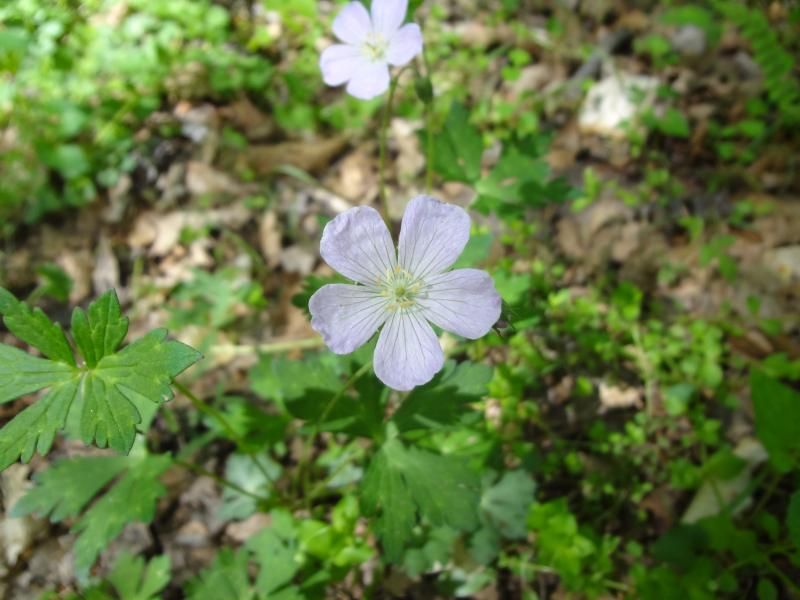 cool little violets with divided leaves: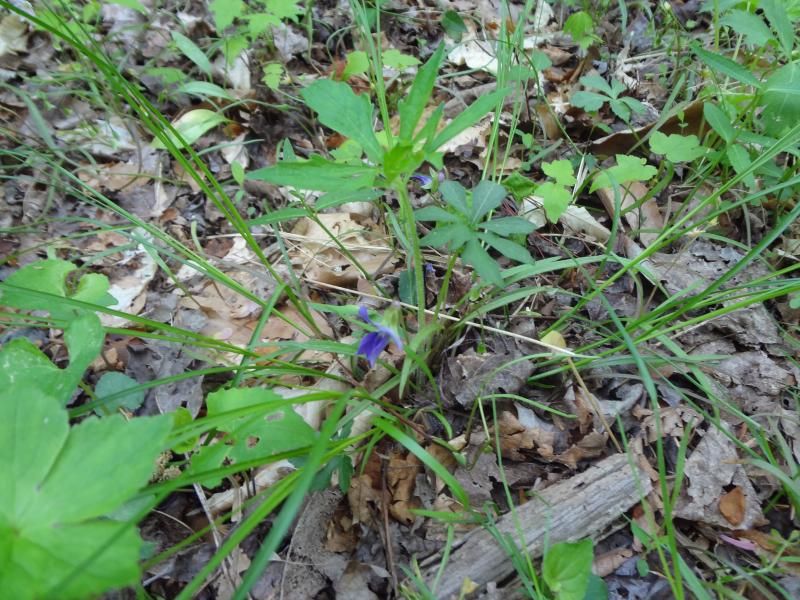 bellflower: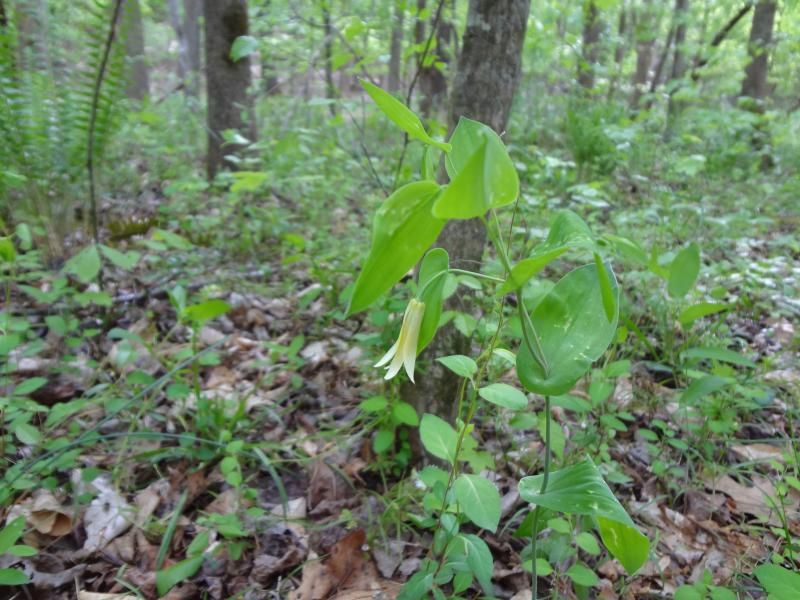 a native heuchera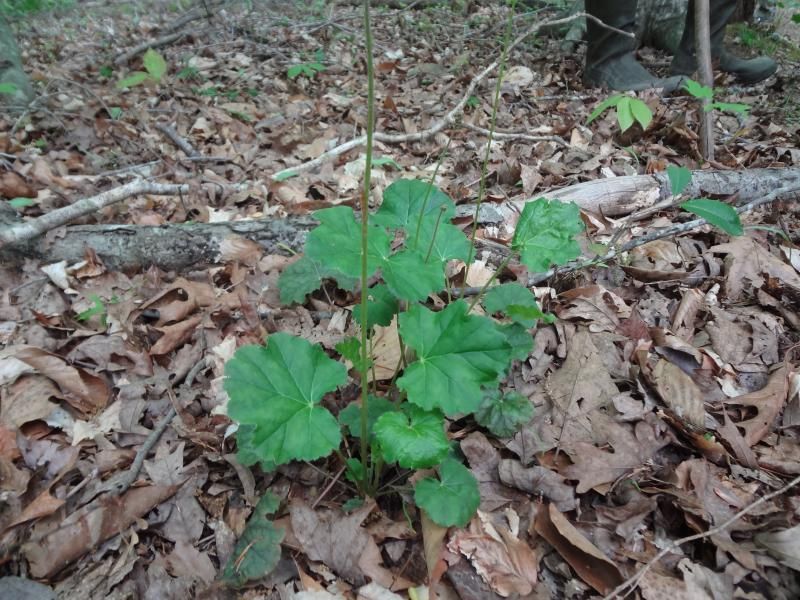 More horse chestnuts: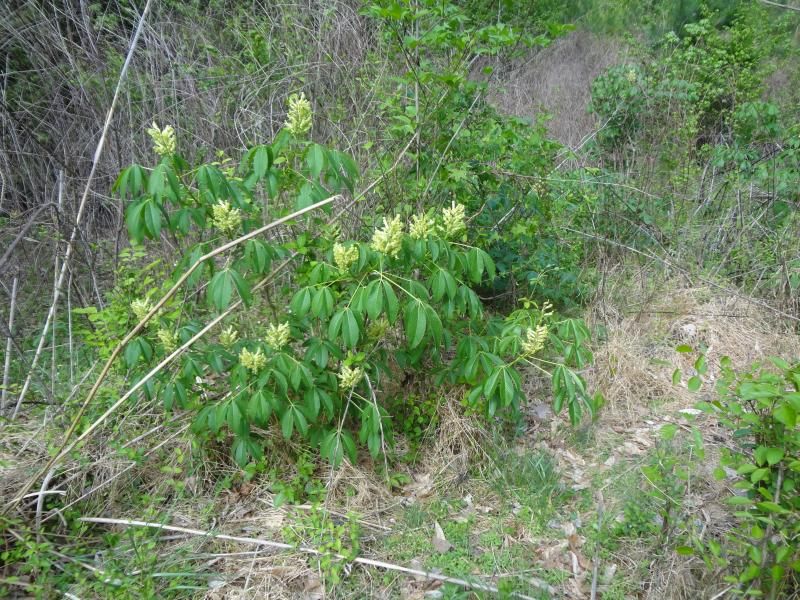 this attractive beech tree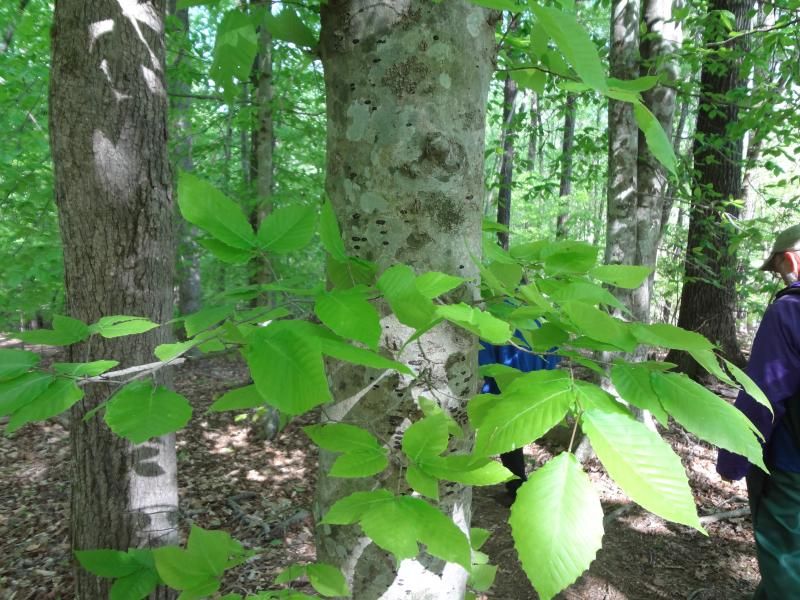 And back down to the road, which overlooks some really beautiful dogwoods and sycamores.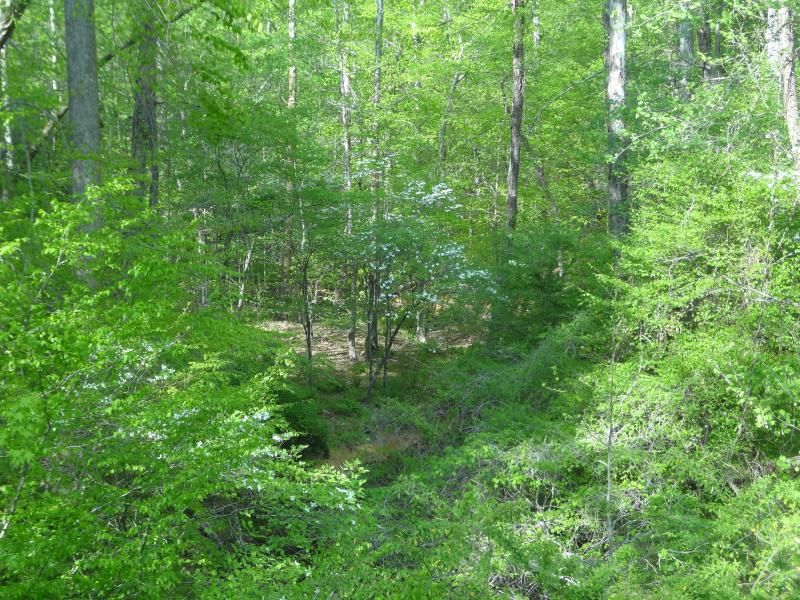 I went back out a few days later with my friend Rebecca so she could see all the cool things too, and alas did not bring my camera because we also found a colony of dwarf irises. We also saw 3 great blue herons and an owl (probably barred). I should probably mention that when I first saw the owl I said "WHAT IS THAT BIG THING THERE, A TURKEY?" I'm not used to owls just like hanging around on the forest floor, OK?
I went on a really amazing guided wildflower hike at Eno State Park last Sunday. I've never been to this particular park entrance which is strange because it's only a few miles from my house and has things that I like, like a river, attractive rocks, scenic ruins, and wildflowers.