It was a good turnout this year, despite the fact that recent rains left the area in front of the stage a temporary wetland.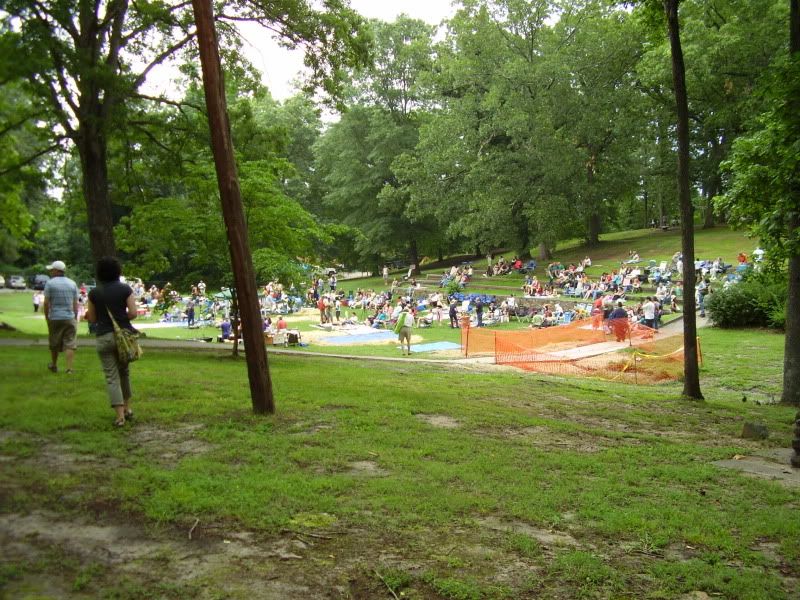 Magical Mystery Beaver played all your old favorites, such as "I'll never be your beaver burden" and "I can't get no beaveraction" and "La Beaver" and, well, like I said, many puns.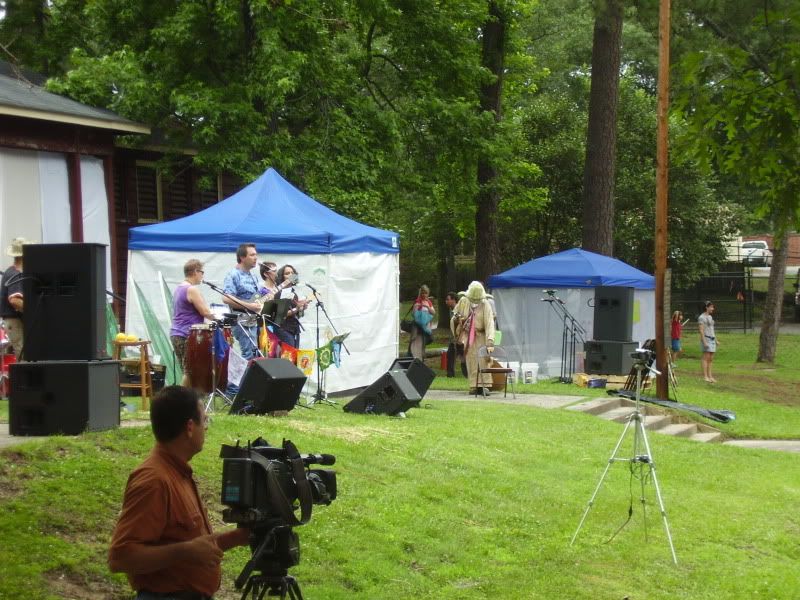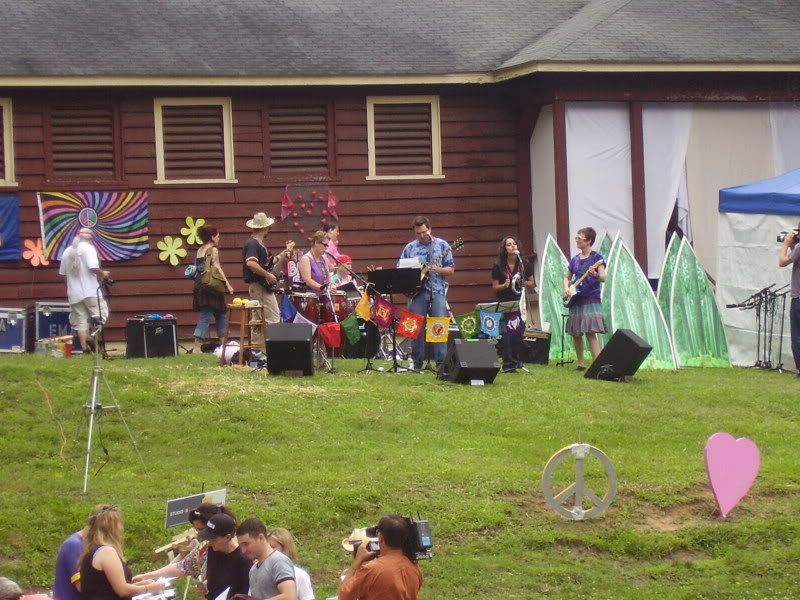 Cigarette girls (In the center with a big blonde beaverhive) sell beaver schwag (including votes). Rebecca and I did that last year and it was fun, but I enjoyed just being able to relax and enjoy the talent competition this year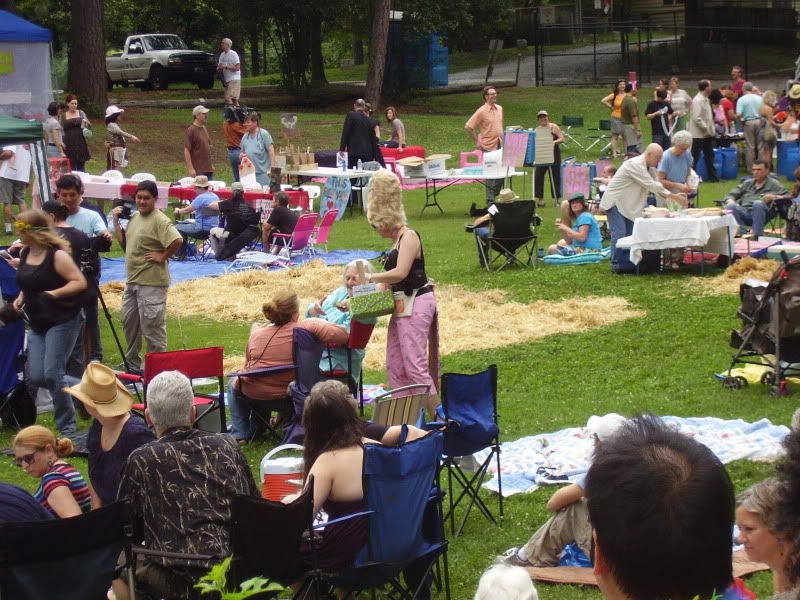 Queen Elizabeaver had the best tail of them all. Very regal!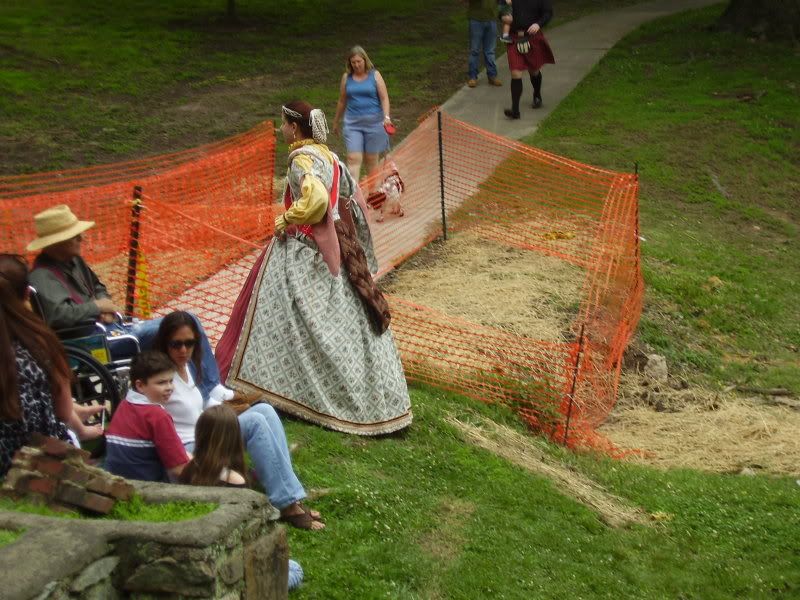 Mel is a fan!
The fading light (time-management is apparently not a skill beavers possess) and distance from the stage made it difficult to photograph the contestants, but the skills demonstrated by the contestants included beaver taming, sword-dancing and demon-slaying, and, crowd-favorite, excellent use of a slip-n-slide.
You can kinda see in front of the tent, Durga Beaver mounted on the back of her giant beaver.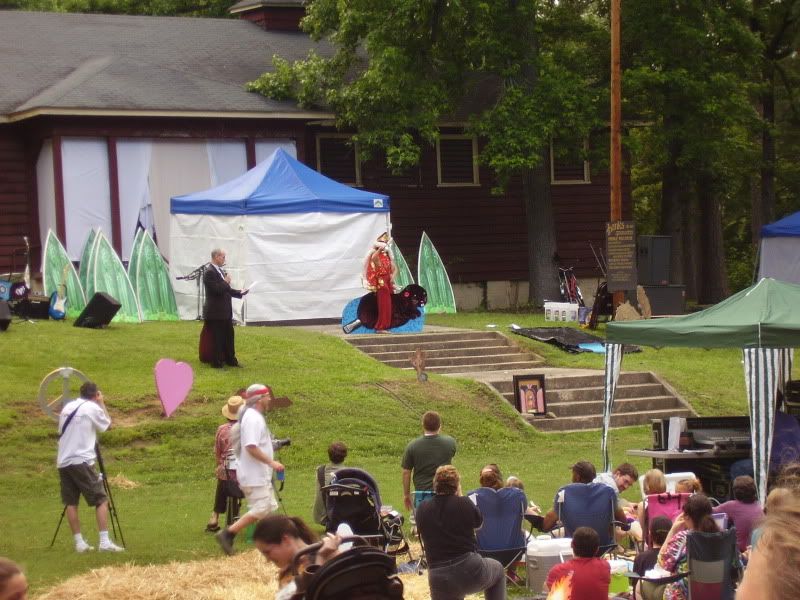 After the Beaver Whisperer was crowned Queen, Magical Mystery Beaver serenaded us all out of the park with a lovely rendition of "Beaver Queen".
Peace, Love, and Beavers, Durham.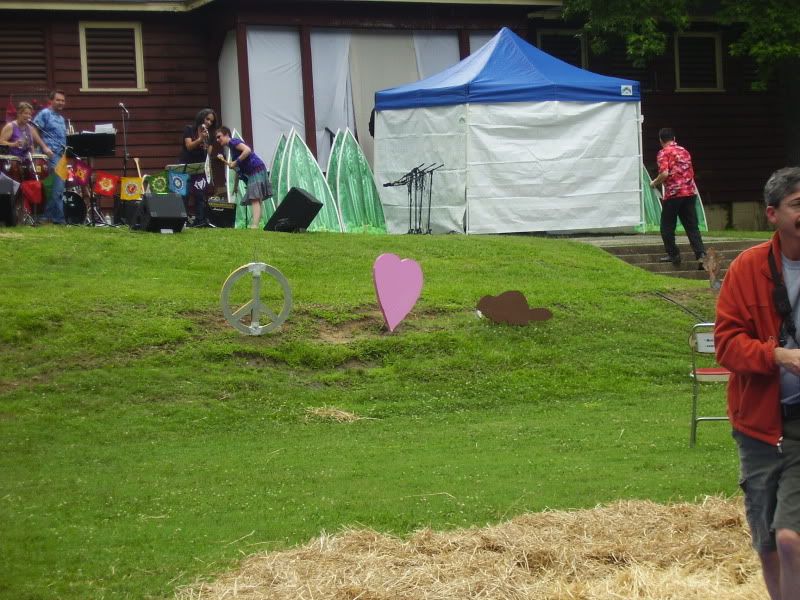 Also, yesterday we went to my most favoritist local event, the Beaver Queen Pageant! It is a yearly event to raise funds for the Ellerbe Creek Watershed (thereby protecting the local beaver population), and is filled with many tragic puns and double entendres and overall abuse of the words beaver, tail, and dam. Different people compete to become the Beaver Queen and their friends bribe the judges to ensure that they win.